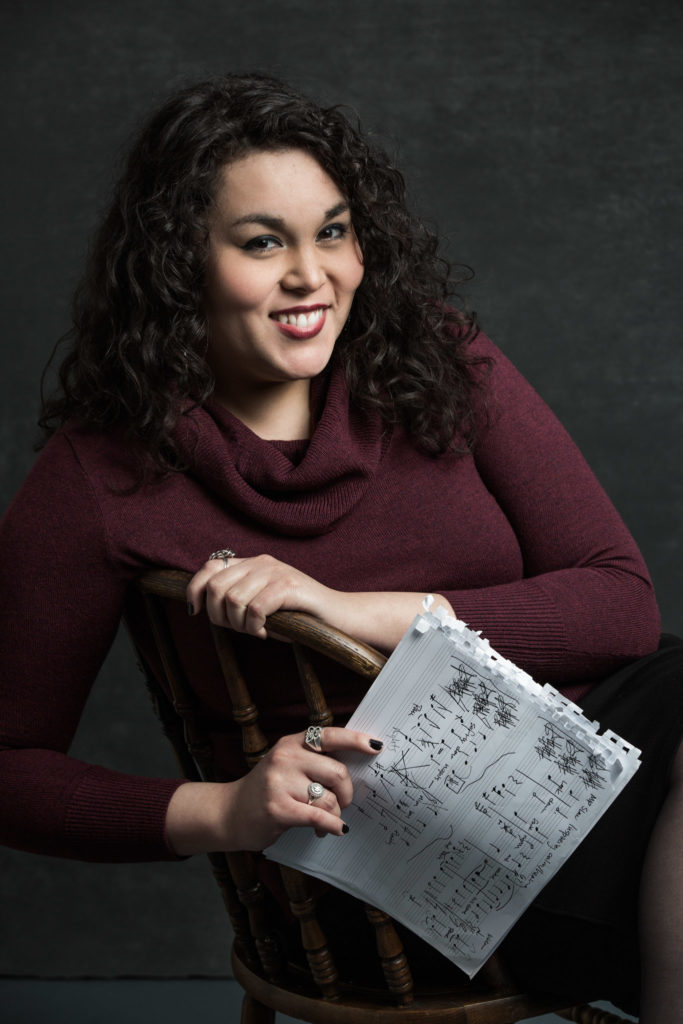 Award-winning composer and singer Mari Esabel Valverde (b. 1987) has been commissioned by the American Choral Directors Association, Texas Music Educators Association, Seattle Men's and Women's Choruses, and Boston Choral Ensemble among others and has appeared with Dallas Chamber Choir, Vox Humana, and EXIGENCE (Detroit). She was a featured composer at the 2016 Gay and Lesbian Association of Choruses Festival, where her "Our Phoenix" was premièred by six collective ensembles from the United States and Canada. Her works are published by earthsongs and Walton Music and self-published.
Fluent in Spanish and French, she actively studies Brazilian Portuguese and Swedish. She has translated numerous vocal works and documents including a phonetic guide of Ravel's opera L'Enfant et les Sortilèges. Based in North Texas, she taught voice at the high school level for over six years. Her former students have participated in All-State Choirs and State Solo Competition. She currently teaches singing and transgender voice training with Your Lessons Now.
She holds degrees from St. Olaf College, the European American Musical Alliance in Paris, France, and San Francisco Conservatory of Music. She is a member of the American Choral Directors Association, the American Composers Forum, and the American Society of Composers, Authors, and Publishers.
Photo Copyright © 2018 by Vero Kherian.