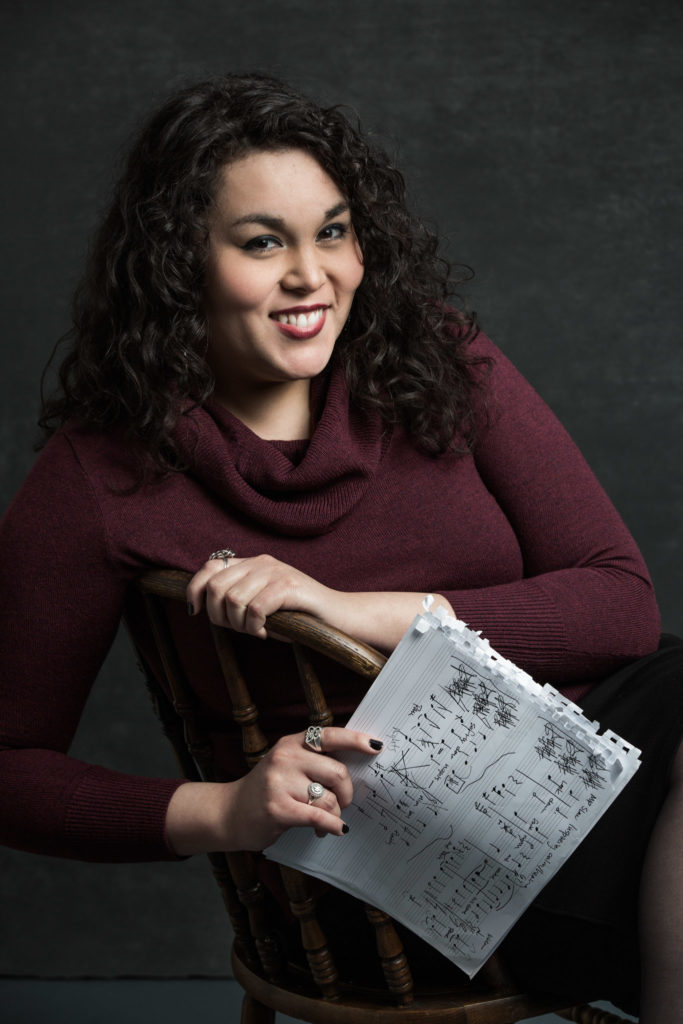 Award-winning composer Mari Esabel Valverde has been commissioned by the American Choral Directors Association, Boston Choral Ensemble, Cantus, the Gay and Lesbian Association of Choruses, Los Angeles Master Chorale, One Voice Mixed Chorus, Portland's Resonance Ensemble, San Francisco Gay Men's Chorus, Seattle Men's and Women's Choruses, and the Texas Music Educators Association. Her music appears on multiple albums: Ensemble Vocapella Limburg's Vom Werden und Vergehen—Songs of Life and Death, Peninsula Women's Chorus's Women Making Waves, Cantus's The Covid-19 Sessions, the International Orange Chorale of San Francisco's Hope in Times of Disquiet,  SACRA/PROFANA's A Longing for Christmas, Seattle Pro Musica's Solstice: Music of  Light for the Holidays, Resonance Ensemble's LISTEN, and Eric Ferring and Madeline Slettedahl's No Choice But Love: Songs of the LGBTQ+ Community.
She has also built a reputation as a singer, educator, adjudicator, and translator. She has sung on the rosters of Dallas Chamber Choir, EXIGENCE Vocal Ensemble, and Border CrosSing. Following six years as a high school classical voice instructor, she spent two years specializing in transgender voice training. Proficient in Spanish, French, and Brazilian Portuguese, she has translated numerous vocal works and documents including phonetic guides of Ravel's opera L'Enfant et les Sortilèges and Villa-Lobos's Rasga o Coração.
A native of North Texas, she holds degrees from St. Olaf College, the European American Musical Alliance in Paris, France, and San Francisco Conservatory of Music. She is a member of the American Society of Composers, Authors, and Publishers and the American Choral Directors Association.
Photo Copyright © 2018 by Vero Kherian.