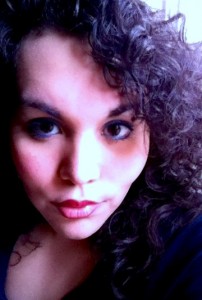 Composer and singer MARI ESABEL VALVERDE (b. 1987) has been commissioned by the American Choral Directors Association (ACDA), Texas Music Educators Association (TMEA), GALA Choruses, the San Francisco Gay Men's Chorus, and others. Her music has been featured at conventions and festivals such as Chorus America, the Oregon Bach Festival, the Association of British Choral Directors, and TMEA.
In 2016, she will be a featured composer at GALA Choruses' quadrennial festival, where her Our Phoenix will be performed by a cluster of ten ensembles from the US, Canada, and Europe. Her works are published by earthsongs, Santa Barbara Music Publishing, and Walton Music and self-published.
A translator, she is fluent in French and Spanish and progressing in Brazilian Portuguese and Swedish. She has translated Messiaen's cantata La Mort du Nombre and Ravel's opera L'Enfant et les Sortilèges among other vocal works and documents from French to English.
An educator, she taught voice at the high school level for four years in Texas, where she sang with the Dallas Symphony Chorus, the Dallas Chamber Choir, and Vox Humana. Her students, many of whom have participated in All-State Choirs and State Solo Competition, are represented in a dozen collegiate music programs in-state and beyond.
Ms. Valverde holds degrees from St. Olaf College, the European American Musical Alliance in Paris, France, and San Francisco Conservatory of Music. Her teachers include Tim Mahr, Justin Merritt, Philip Lasser, Narcis Bonet, David Conte, and David Garner. She is a member of ASCAP, ACDA, and the American Composers Forum.